INTRODUCING ADVANCE CHECK-IN WITH READYPASS
Check in up to 48 hours in advance of your rental for a streamlined, low-contact experience. It takes only a few minutes and is easy to complete from anywhere. Now available throughout France as well in the United States, Canada, Ireland, Germany, Spain and the United Kingdom.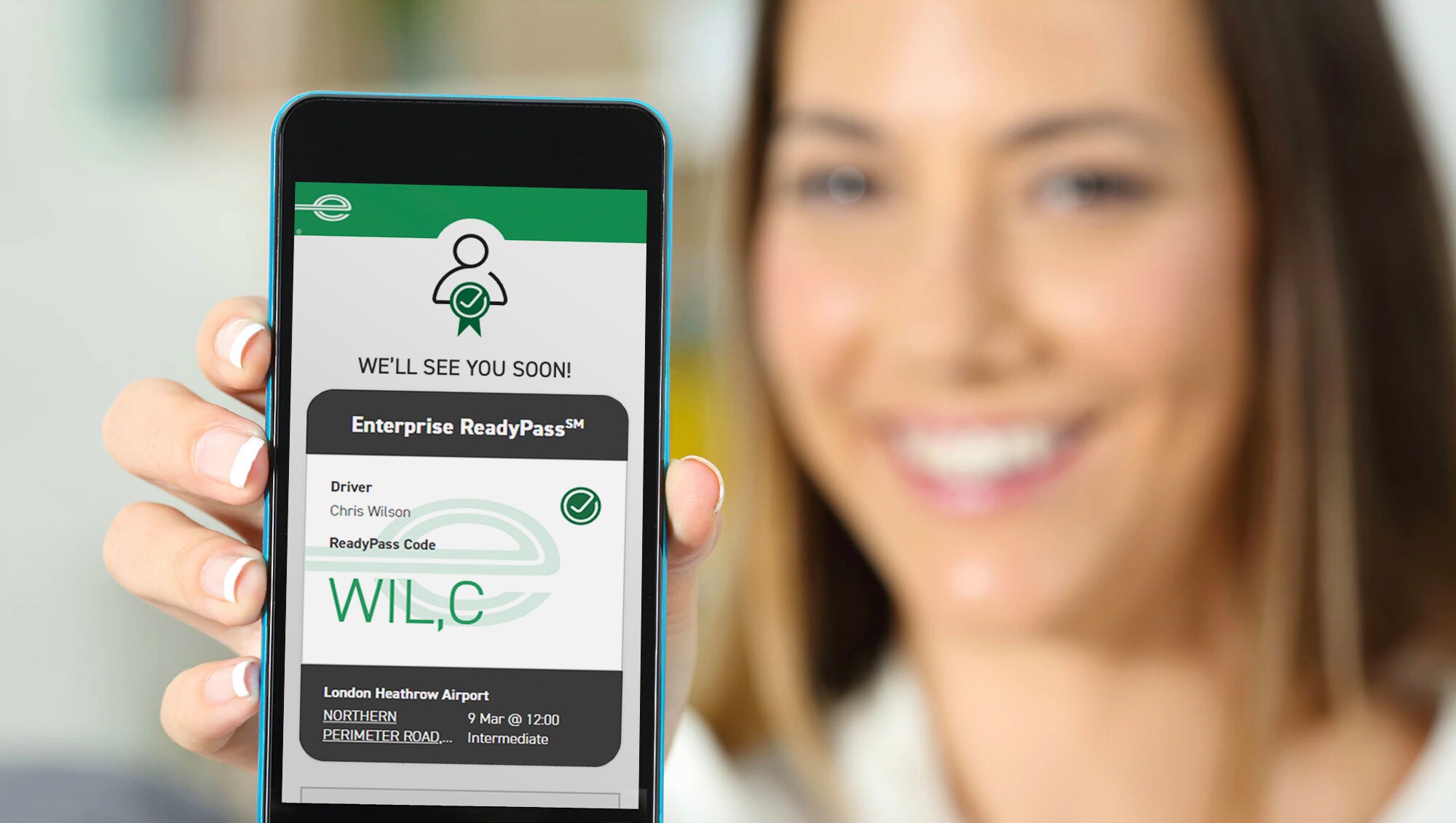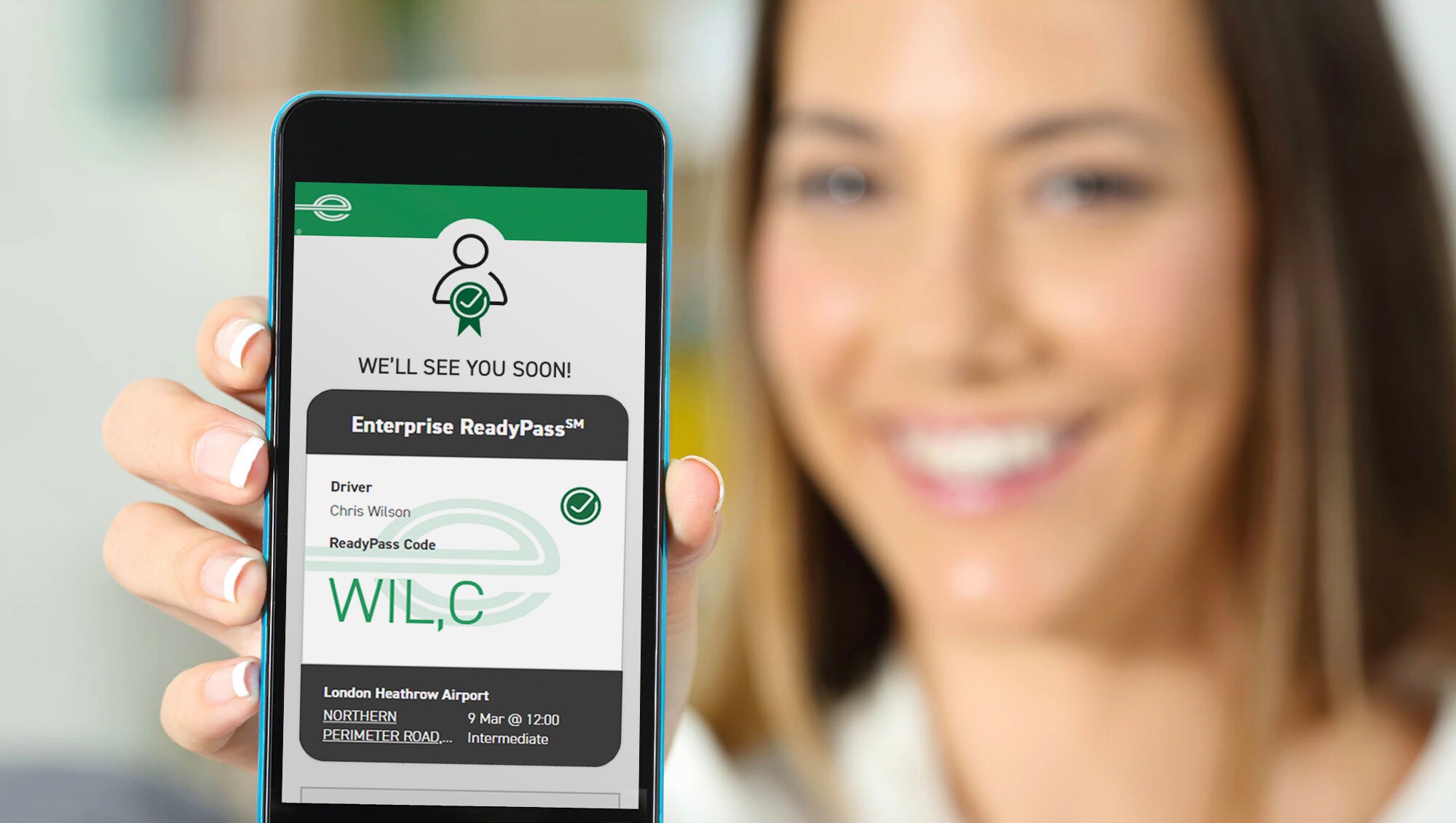 How to Check In Online:
Get a Notification
Receive an SMS text or email when it's time to check in, about 48 hours before your rental
Provide Basic Info
Provide your driving licence information, address and confirm your rental details
Choose Options and Payment
Choose from our optional protection products and extras, then add your payment method (don't worry, you won't be charged until your rental begins)
Get a ReadyPass
Receive your ReadyPass for a low-contact rental and get on your way in a vehicle backed by the Complete Clean Pledge
•  On the day of your rental, follow safe distance instructions for low-contact
•  Be prepared to show your ReadyPass , licence and payment method to an agent
•  Get your keys and get on your way in a vehicle backed by the Complete Clean Pledge
•  Certain restrictions apply, see below
What bookings are ReadyPass eligible?
•  Personal and business reservations booked on the Enterprise website or mobile app or by calling Enterprise reservations
•  Booked at a participating location
•  Requires a valid credit card or debit card
Check out our COVID-19 FAQs for more information on Enterprise business hours, upcoming and existing reservations, Enterprise Plus and what steps we are taking to keep employees and customers safe.